Profile Products Celebrated 1 Million Safe Hours at Conover, N.C. Plant
August 3, 2015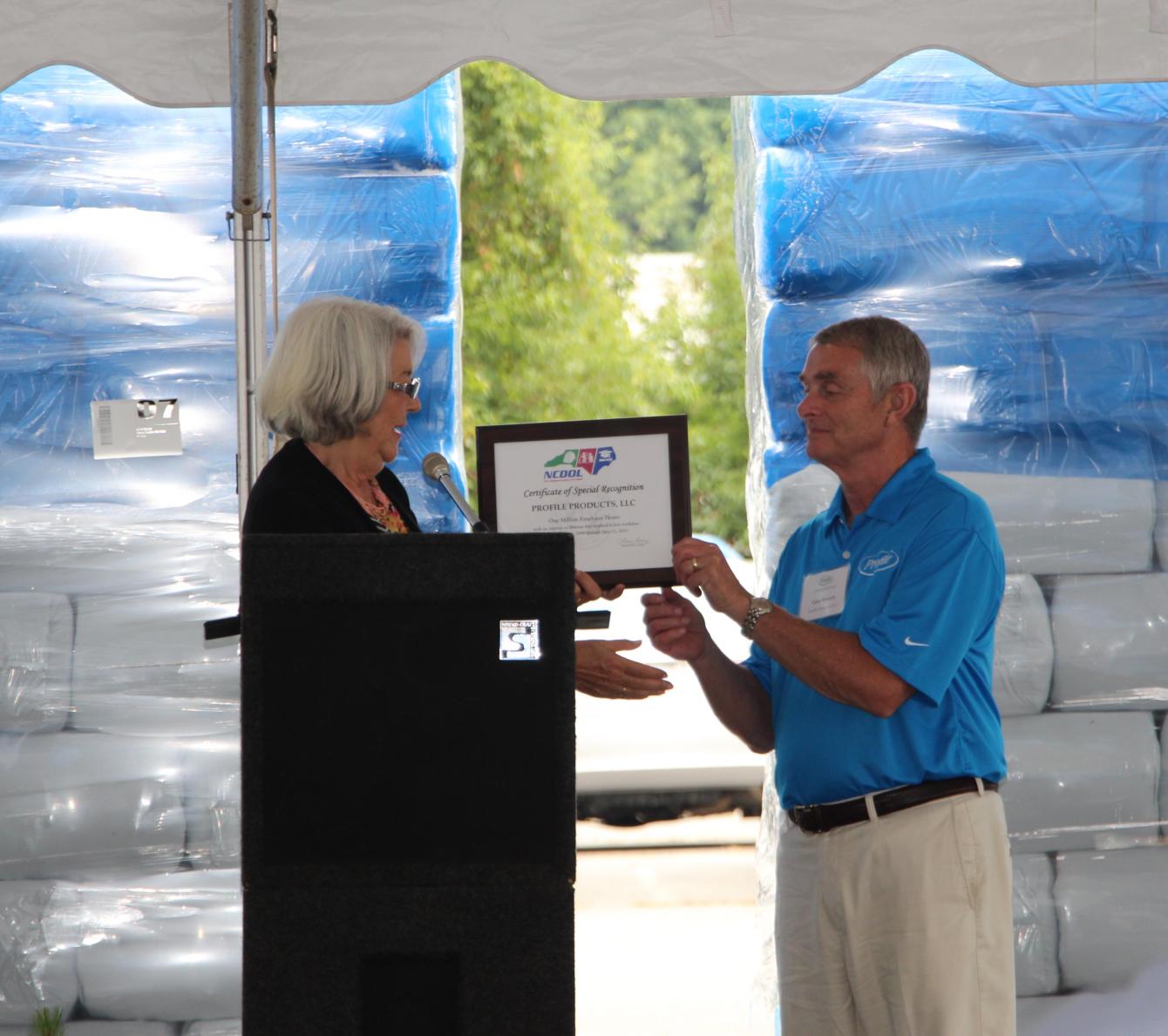 Employees at Profile Products' Conover, North Carolina manufacturing facility recently celebrated one million consecutive safe hours without a lost-time accident. The milestone event continues a streak that began more than seven years ago on February 13, 2008.
"A safety accomplishment of this magnitude is truly something special, and shows our colleagues' commitment to safety at every level," said John Schoch, president and CEO of Profile Products. "Safety is a part of our culture at Profile, and we work hard to make it a top priority across every aspect of our business."
The Conover facility held an employee celebration on July 21 and was recognized at the state level for its commitment to safety with its seventh consecutive Certificate of Safety Achievement Award from the North Carolina Department of Labor. Profile Products was also recognized for the third time as a Safety and Health Achievement Recognition Employer, an honor it will maintain through June 10, 2017.
Profile Products is the world leader in hydraulic mulch production and a majority of that is produced at the plant in Conover. The plant manufactures and packages all of Profile's engineered fiber matrix hydraulic mulches, erosion control blankets and wood fiber, cellulose and blended hydraulic mulch products. The manufacturing facility in Conover is one of three owned by Profile nationwide. Its other two plants are located in Blue Mountain, Mississippi, and Limestone, Tennessee.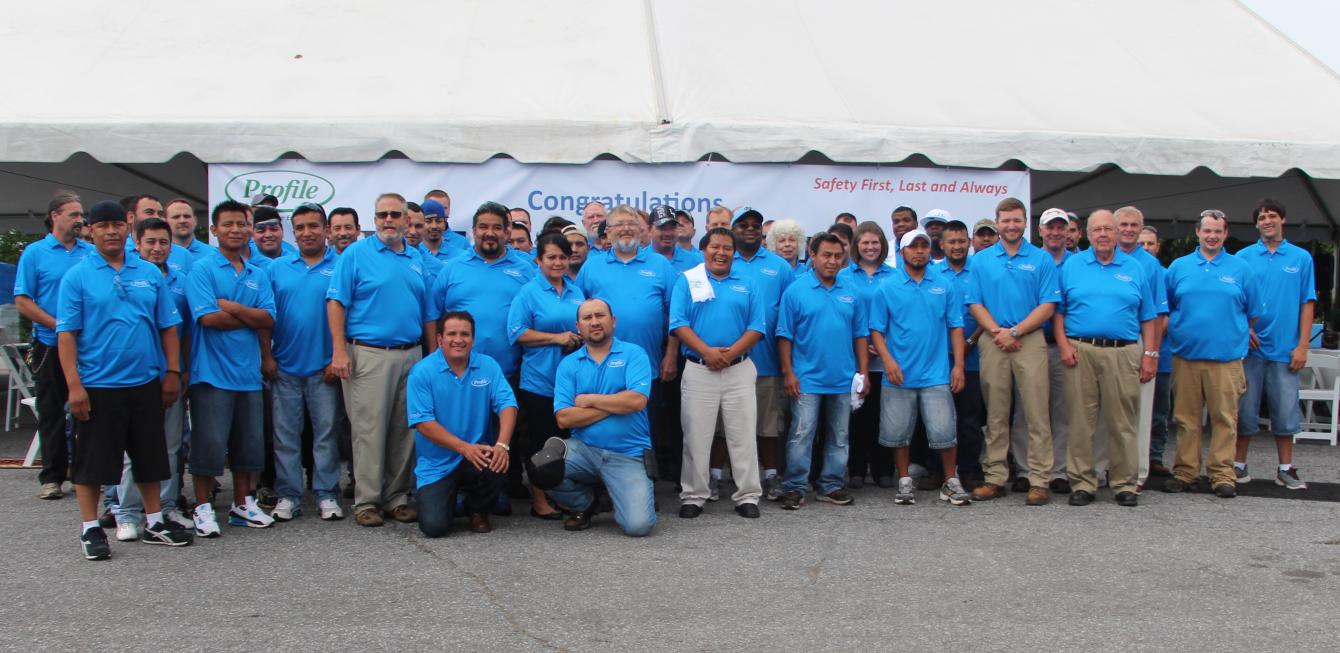 The Conover plant isn't the only Profile manufacturing facility with an outstanding record of safety. The company's plant in Blue Mountain, Mississippi is nearing 1.25 million safe hours without a lost-time accident—a streak that dates back to March 25, 2002.
For more information, please contact Alexis Abel, Swanson Russell, 402-437-6051, alexisa@swansonrussell.com.