Profile Products Earns 2019 Top Project Award for Fire Reclamation Site
November 26, 2019
Profile® Products has been recognized by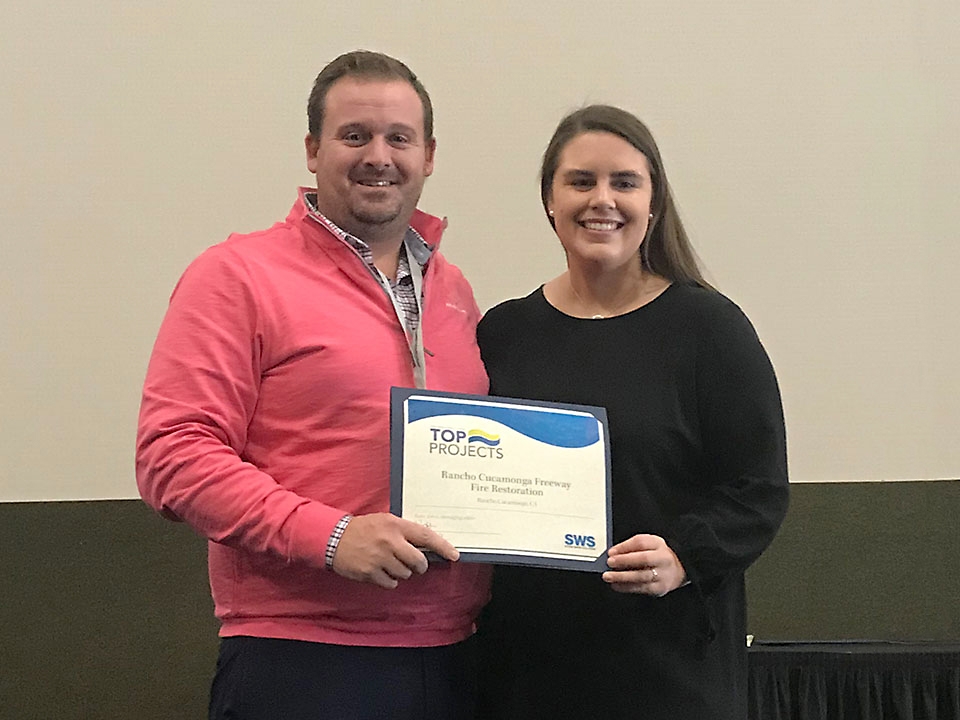 Storm Water Solutions magazine with a 2019 Top Storm Water & Erosion Control Projects award for the company's work on a fire restoration project in Rancho Cucamonga, California. The Top Project awards recognize remarkable projects in the storm water and erosion control industries that were in the design or construction phase in the past 18 months.
In 2017, the Freeway Fire ignited 20 acres of brush along the I-210/I-15 interchange in Rancho Cucamonga, California. Profile Products assisted the California Department of Transportation, Pacific Restoration Group, Inc. and Stover Seed Company with developing a quick, reliable solution to restore the vegetation and prevent hillside washouts. Through the use of Profile's ProGanics® Biotic Soil Media™ and ProMatrix™ Engineered Fiber Matrix™, the site established a blanket of vegetation in a few short months and prevented any post-burn dangers from occurring on the site. More information on the project can be found here.
"We are honored to be a part of the team that earned this prestigious award," said Jim Tanner, president and CEO of Profile Products. "We are also grateful to have the opportunity to assist on a fire reclamation site as important as this one. Wildfires can be devastating for cities, and we are proud to be able to help restore these communities."
Profile was one of 10 companies to earn a 2019 Top Project award. The award was presented during the 2019 SWS Conference & Exhibition on November 14.
For more information, please contact Jenna Jaynes, Swanson Russell,
402-437-6406, jennaj@swansonrussell.com