Profile's Michael Robeson Earns Doctorate in Hydraulics from Colorado State University
January 13, 2015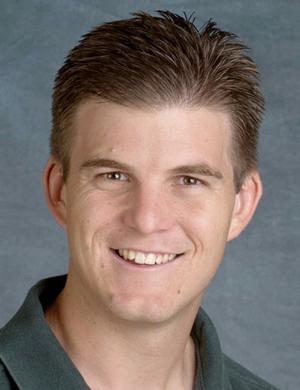 Profile Products is pleased to announce that Dr. Michael D. Robeson, PE, CPESC, CPSWQ, received his doctoral degree in Hydraulics from Colorado State University. Robeson is the technical development manager for Profile Products.
"We strive to be an industry leader at everything we do at Profile Products," said Marc S. Theisen, M.Sc., CPESC, CPSWQ, CESSWI, Profile Products vice president of business development and engineered products. "This designation brings Michael the most esteemed credibility and adds to our already highly-accredited staff of professionals working to bring the right solutions to each of our customers' environments."
Robeson has more than 15 years of experience in hydraulics, erosion and sediment control, and storm water management. He is currently overseeing the technical development of Profile's comprehensive line of erosion control, sediment control, turf reinforcement and storm water treatment devices.
In addition to his newly claimed doctorate degree, Robeson holds a bachelor's degree in Civil Engineering and a master's in Hydraulics — also earned from Colorado State University.
Robeson has been an active member of the International Erosion Control Association (IECA) since 1998 and he is actively involved in the American Society for Testing and Materials (ASTM) international committees on erosion and sediment control as well as geosynthetics. Robeson has authored or co-authored more than 50 papers and technical reports.
For more information, please contact Jeff Salem, Swanson Russell, 402-437-6409, jeffs@swansonrussell.com.