Profile Products Adam Dibble Earns Designation as a Certified Professional in Erosion and Sediment Control In-Training
November 20, 2017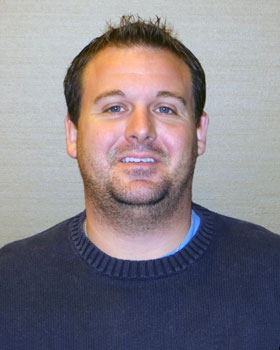 PROFILE Products LLC is pleased to announce that Adam Dibble, senior marketing and erosion control brand manager, recently achieved the designation as a Certified Professional in Erosion and Sediment Control In-Training (CPESC-IT).
"Profile is dedicated to having the best industry professionals and Adam is going above and beyond to ensure that value," said Marc S. Theisen, CPESC, CPSWQ, CESSWI, Profile Products vice president of business development and technical services. "These certifications provide our partners with the most knowledgeable and best-equipped personnel in the business."
Dibble joined Profile in 2009 and has a bachelor's degree in business and marketing from Ferris State University in Big Rapids, Michigan. Dibble is also on the 2016-2019 Board of Directors for the International Erosion Control Association (IECA). Dibble also became a Certified Erosion, Sediment and Stormwater Inspector (CESSWI) in 2015.
The CPESC designation recognizes expert knowledge in the principles, practices and legislation of erosion and sediment control.Those with the CPESC certification have demonstrated the ability to observe, evaluate and synthesize information related to Storm Water Pollution Prevention Plans (SWPPPs), Erosion and Sediment Control plans, installation of erosion and sediment control practices and other related activities such as assisting regulators, authoring handbooks or educating the public. The In-Training designation recognizes professionals who are continuing their education and have completed the first portion of the challenging, two-part exam.
The CPESC program is administered by EnviroCert International Inc. For more information, visit www.cpesc.org.
For more information, please contact Allen Forkner, Swanson Russell, 402-437-6428, allenf@swansonrussell.com.