Hydraulic Mulch
Profile's hydraulically applied mulches are where technology and performance create the best value.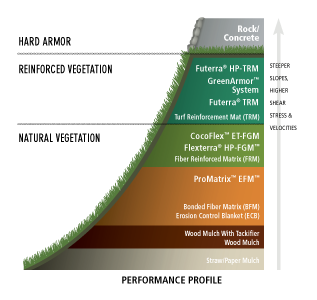 Profile Products manufactures the industry's leading lines of wood, cellulose and wood-cellulose blended hydraulically applied mulches:
All are pre-blended with one or more performance-enhancing additives; one of many reasons they are your best choice for a wide range of applications, from fine turf establishment on golf courses and commercial properties, to reclamation work on highways and pipelines—and everything in between.
Featured Products
Seed Aide® CoverGrow™ Spread or Spray Mulching Granules

Ideal for small hydroseeders or broadcast application, Seed Aide CoverGrow helps grass start fast.
Read More