Profile® Porous Ceramic Soil Amendments Called to Action at First Tiger Woods-Designed U.S. Course
June 29, 2016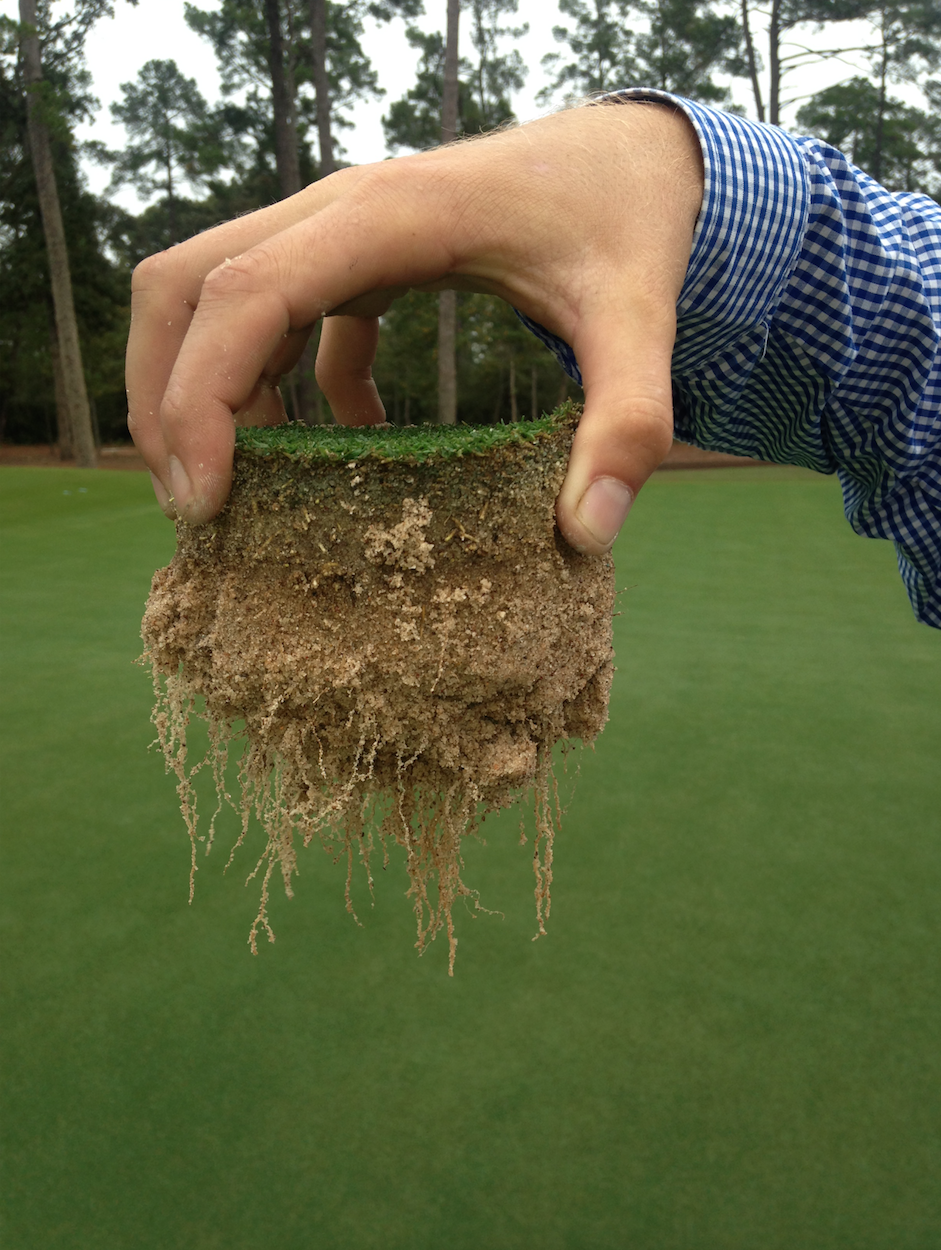 When the course designer is named Tiger Woods, only the best greens will do. That's why Profile® Porous Ceramic (PPC) Greens Grade™ soil amendment was at the top of the list of greens materials specified by Bluejack National, the first U.S. course designed by the legendary golfer.
Bluejack's Director of Agronomy Eric Bauer pushed from the start to make sure all 18 USGA-spec greens on the championship course in Montgomery, Texas, as well as the practice greens, were all built using Profile PPC as part of the mix.  
Prior to Bluejack, Bauer oversaw the Fazio Course at The Club at Carlton Woods, which utilized PPC as part of its greens. When compared to the Nicklaus course at the same facility, which used straight sand for the greens, Bauer said the difference was staggering. 
"I saw an accelerated grow-in (at Fazio)," Bauer said. At Bluejack National, Bauer said he's seeing similar results. "The greens really grew together very well, very quickly," allowing grounds crews to get to start mowing sooner and get a jump on grooming the course for opening day.

PPC also made for a more efficient use of fertilizer during the grow-in period. This created a savings of not just money, but also time and resources. Bauer said this was also his experience comparing the Fazio and Nicklaus courses at his previous position.
Profile's unique ceramic particles provide a uniform grain size and shape, which offers improved performance over straight sand. Before a PPC mix is developed, Profile agronomists test the sand for infiltration, total porosity, non-capillary porosity (for air), capillary porosity (for water), and its uniformity coefficient. From those results, the optimized mix of PPC to sand is developed. "Our ceramic particles are always consistent in size and shape, where in contrast, sand can vary greatly," said John Maeder, golf business manager for Profile Products. "That's why we test it."
This specialized blend of sand and amendment helps grass quickly and deeply take root. By allowing better access to air as well as water and fertilizers, PPC helps even varieties with shorter root masses dig in deep.
"Ultradwarf Bermuda grasses are not known to have deep root cores or significant root mass," Bauer said. "In the cores we've taken out, we have seen a dramatic improvement with root mass."
Knowing the eyes of the golfing world would be on the initial course from Tiger Woods Design, Bauer felt the pressure to deliver world-class greens. In his mind, there was no other choice for the job than Profile PPC.
"I strongly believe in what I've seen with these products," Bauer said. "I wouldn't go down without a fight trying to convince the owners building a new golf course or new greens to really look into the cost and benefits of using Profile."
For more information, please contact Allen Forkner, Swanson Russell, 402-437-6428, allenf@swansonrussell.com.