Create Optimal Soil Conditions
Soil solutions begin with a soil test.
This is the first fundamental of Profile's 5 Fundamentals of establishing sustainable vegetation. It's a critical step, because without a healthy foundation of hospitable soil, your chances of establishing and sustaining vegetation are dramatically reduced.
Soil testing provides essential information to determine what adjustments, if any, need to be made to assure a more favorable growing environment for faster, more complete vegetative growth and sustainable establishment. Profile Soil Solutions Software (PS3) gives you access to free soil testing and directions on proper soil collection techniques.
Learn what makes up healthy soil and how you can establish sustainable growth on your jobsite with ProGanics.
Here are a few ways ProPlus® products can be used to address conditions that you may find on your site:
Poor Soil Structure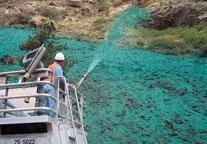 BioPrime™
Continually feeds nitrogen to plants for an extended period
Optimizes the delivery of macro- and micronutrients to plants
Increases root mass, top growth and cell structure
Excellent source of naturally occurring plant hormones and beneficial bacteria
Assists in areas that have been exposed to high levels of environmental stress, such as salt, heat, cold and drought
Enhances top growth and root mass
Compacted Soil
Improves water infiltration into the seedbed
In heavy clay and compacted soils, the humic acid creates a microscopic aerification, which enhances water infiltration rates
Soil penetration agent improves moisture infiltration and retention
Soils with pH Issues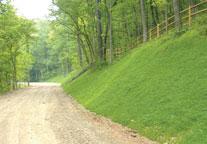 Aqua-pHix™ Hydro Formula
Dissolves bicarbonates, displaces sodium and assists vegetation in saline soils
Immediately begins to lower pH of alkaline soils
Loosens soils to improve water infiltration and promote more robust root development
Facilitates more complete nutrient utilization
Fastest and longest-acting formula
Increases the pH by 1.0 point within 3 to 7 days of the soil treatment
Can stay active within the soil up to 18 weeks
Moisture Management in Soils
Concentrated liquid formula works in 7-10 days and can be effective for up to 6 weeks
Acts as a reservoir for water that will be available to your plants on demand
Available in 2 particle sizes to best fulfill your needs (B-coarse and D-fine)

AquaGel B is ideal for laying sod and amending planting beds
AquaGel D is ideal for hydroseeding, transplants and dipping roots
Helps simplify maintenance of the hydroseeding job—added to water, its color extends the longevity of curb appeal and adds moisture to the matrix
Concentrated marker dye improves visual metering for seeding, marking alone or with straw/hay mulch
Can be used to enhance the viscosity of your slurry