Dust Control Options
Whatever your site parameters, there's a Profile® solution that's right for the job.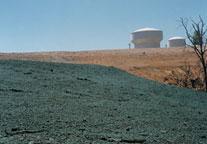 The demand for dust control cuts across all types of sites and comes with a broad range of parameters. ProPlus Hydro Mulching Solutions include a variety of materials—from organic to chemical—that feature specific performance properties to meet many diverse requirements. Whether you need to minimize airborne particles in high-traffic areas or in particularly environmentally sensitive areas; if moisture retention is part of the mix or if the solution needs to be more long-term, there's a ProPlus product that is just right for you.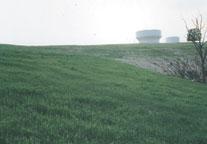 Can be supplied at up to 100 pounds per acre for maximum dust control
Meets or exceeds requirements for non-asphaltic tacking emulsion
100% guar gum based organic tackifier for an efficient and effective method of dust control
A natural dust control solution with a strong organic bond