North Coast Corridor Project Earns Profile's Green Project Award
April 21, 2020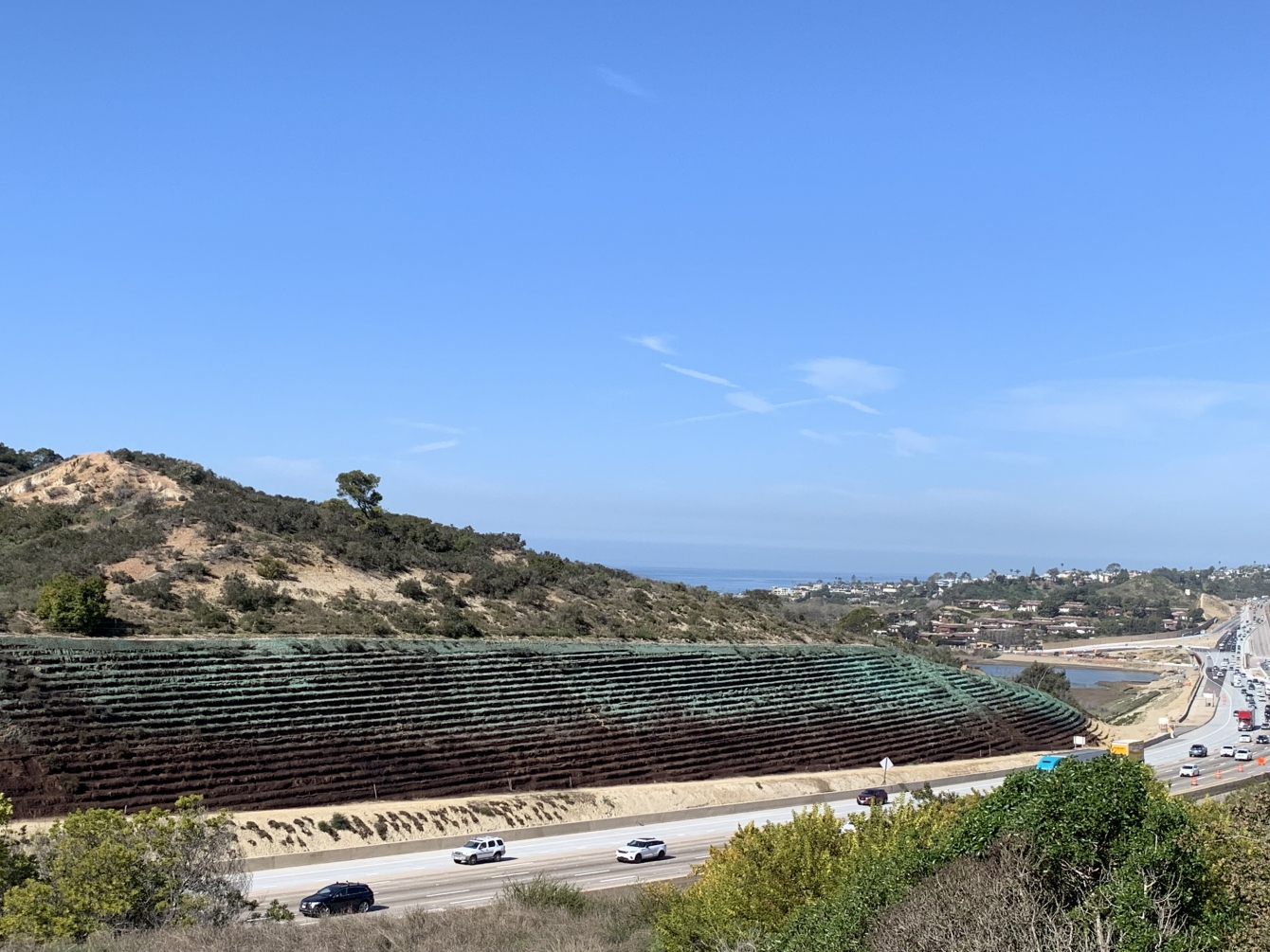 The North Coast Corridor Program, a comprehensive set of transportation, environmental and coastal access projects in the North County Region of San Diego, was recently selected as Profile's Green Project Award winner for its sustainability efforts on the project.
The Green Project Award celebrates the distributor, engineer, contractor and project owner who achieve environmental excellence on projects. The recipient is selected for their focus on sustainable practices and deployment of environmentally superior erosion and sediment control solutions.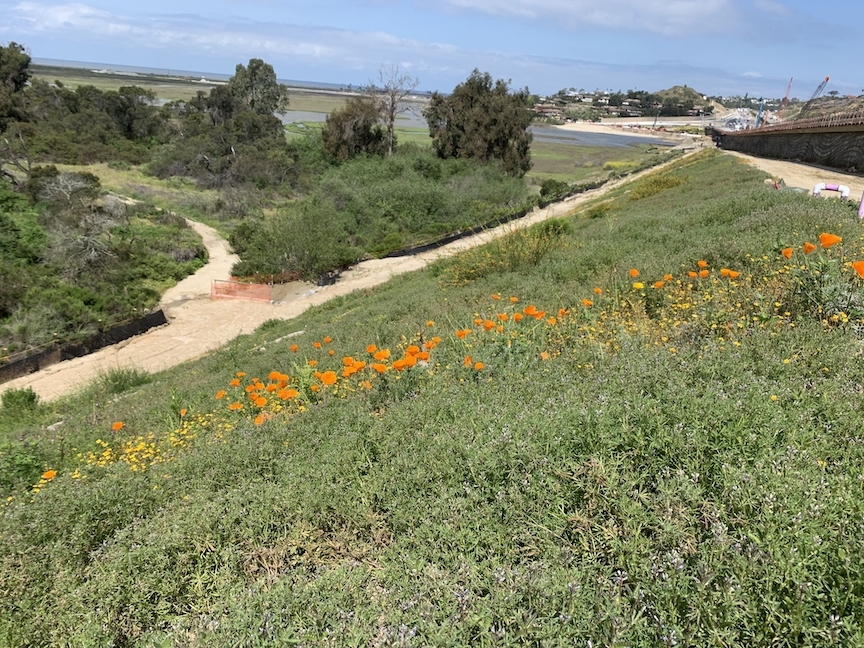 This year, the Green Project Award recipients include Stover Seed Company, Pacific Restoration Group, Inc. (PRG), the California Department of Transportation and the prime joint venture contractor FSSW of Flatiron, Skanska, Stacy & Witbeck.
PRG applied Profile's ProGanics® Biotic Soil Media™ and Flexterra® High Performance-Flexible Growth Medium® on a 5-mile stretch of Interstate 5 as part of the infrastructure improvement project that includes more than 25 miles of road, rail, bicycle and environmental restoration. ProGanics is an environmentally friendly, hydraulically applied biotic soil media that accelerates the development of depleted soils and substrates by providing a patented biological nutrient system with beneficial bacteria and key soil-building components. Flexterra HP-FGM is the industry's highest performing hydraulically applied erosion control product.
The project also includes replacing and extending the San Elijo Lagoon Highway Bridge to accommodate carpool lanes. Restoration will enhance the lagoon's wetland and upland areas and help with tidal flow. It also includes beach sand replenishment. A new park and ride/multi-use facility will provide parking for carpools, bike racks, an electric vehicle charging station and recreational access to the San Elijo Lagoon and the North County Bike Trail. The project has an anticipated completion date of 2022.
"The North Coast Corridor Program embodies sustainability from the actual amenities that are being built to the practices they're using to improve the area," said Daniel Reynaga, CPESC, QSD, western regional sales manager for Profile Products. "Profile is proud to have a hand in this project by combining our green design engineering approach with eco-friendly products that remove wood and cellulose from the waste stream and naturally enhance the environments where they are applied. We commend the North Coast Corridor Program for putting sustainability at the forefront of this historic project."
For more information, please contact Jenna Jaynes, Swanson Russell, 402-437-6406, jennaj@swansonrussell.com

.