Rolled Products

When rolled products are the best option, Profile® has the best solutions.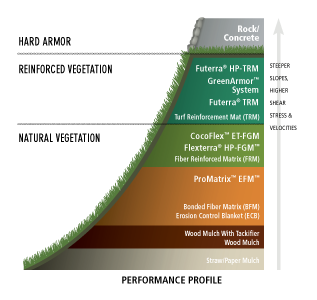 If site conditions demand a rolled blanket, you should demand the best—from Profile Products:
Rolled Products Categories
Accessories
The tools you need for an efficient installation.
Read More
Permanent Turf Reinforcement Mats (TRMs)
Now you can take a natural approach to permanent, sustainable solutions.
Read More
Featured Products
CocoFlex ET-FGM
Featured

CocoFlex™ Extended Term-Flexible Growth Medium (ET-FGM) doubles the functional longevity of Flexterra® HP-FGM™,
Read More