Profile Products' Matt Welch Named Outstanding Young Professional
June 13, 2022
Storm Water Solutions announces 2022 young professionals.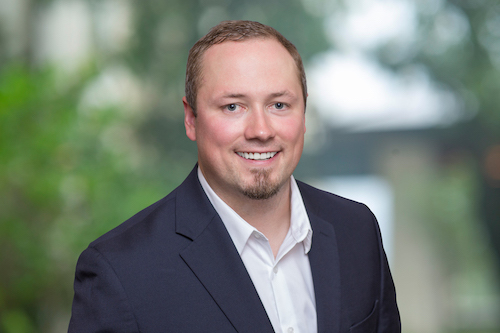 Profile® Products is proud to announce Matthew Welch, CESSWI, CPESC, has been recognized in Storm Water Solutions magazine's 2022 Class of Young Pros. Nominees are selected for their exemplary performance in storm water and erosion control. Welch was one of only ten professionals named to the class of 2022.
"Our team is extremely knowledgeable and always looking to the future when developing solutions for storm water and erosion control," said vice president of business development and technical services Marc S. Theisen, M.Sc., CPESC, CPSWQ, CESSWI. "Matt's expertise and innovative passion has made monumental impacts on the products we create to better serve our customers and better the environment. This award is a testament to that drive and prowess."
As Profile's director of technical development, Welch works closely with specifiers to ensure proper erosion and sediment control solutions are applied to projects. Welch has more than 13 years of experience in the erosion control industry with a focus on raising awareness of environmentally friendly best practices. Through his initiatives, he's educated the industry about the importance of selecting and specifying the best erosion and sediment control technologies based on site-specific conditions. He spearheaded the development and launch of Profile's Spec Builder™. This easy-to-use online tool has helped specifiers not only save time, but also stay current on product specifications for erosion control and reclamation.
As a regular contributor to industry publications, Welch's work has been used as an education tool for many companies and have sparked larger discussions within the industry. Topics include fire reclamation, enacting environmentally friendly solutions to erosion and storm water control projects, and replacing outdated practices with hydraulically applied technology. 
Welch was nominated to the International Erosion Control Association's (IECA) 4 Under 40 award class in 2021 and is the current president of the IECA Great Lakes Chapter. He is also an active member of the AASTHO NTPEP Erosion Control Committee. He holds a bachelor's degree in conservation and environmental science from the University of Wisconsin-Milwaukee.